Trans Adult Industry Foundation, Inc. (TAIF) raises money, by fundraising and corporate sponsorships, to distribute funds directly to charitable organizations that provide life-affirming support services to the transgender population. This includes, but is not limited to, groups who work in housing, call centers, emergency shelters, and advocacy. The intention of TAIF is to provide resources to trans people, with a specific focus on the needs of the performers in our community.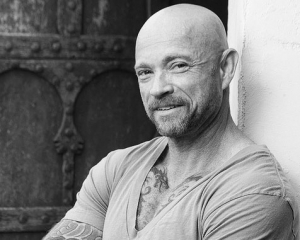 Buck Angel is an educator, award winning adult performer, director, and advocate for the trans community. As an icon of popular culture, his message of empowerment through self-acceptance and sexual confidence has resonated with people all over the world. As demonstrated by his appearances at Yale, Cornell, and many other universities around the world, Angel is re-defining gender and educating an entire generation on the fluidity of sexuality and identity politics.
He has appeared on a multitude of platforms, including television, radio, web, and print. He has appeared on the Joe Rogan Show, Howard Stern Show, Huffington Post, The Tyra Banks Show, Spike TV, The Women's Entertainment Network, Much Music, Sirius Radio, Dan Savage, VoiceAmerica, Talk Radio Network, and many others. His documentary, Mr. Angel, is a popular hit on Netflix and continues to help inspire and educate many on the struggles and personal journey of being a trans person. His groundbreaking documentary, Sexing the Transman, is shown worldwide at film festivals, universities, and conferences as an educational tool. Follow him on Twitter at @BuckAngel.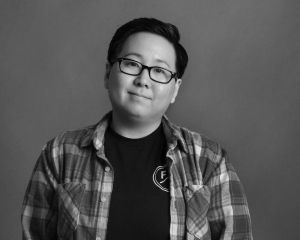 Kristel Penn received her B.A. from George Washington University and joined Grooby in 2008. She worked her way through the ranks and is currently their Marketing and Editorial Director. She took over as the main organizer of the Transgender Erotica Awards since 2011 and is strong advocate for visibility and support for the LGBTQIA community.
Her essay, The Good Fight, is included in Dan Savage's book, It Gets Better: Coming Out, Overcoming Bullying, and Creating a Life Worth Living, named after the popular YouTube movement. She has also spoken on an LGBT API panel in Los Angeles about her personal experience being bullied as a teenager for her sexuality and gender expression. Follow her on Twitter at @Kristel_Penn.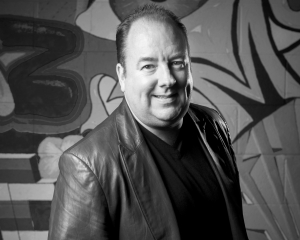 Steven Grooby was born in the UK where he graduated from film school before starting Grooby in 1996.  He has worked as a bartender, a teacher, an assistant floor manager, an auxiliary nurse, and a care worker, but now considers himself as an entrepreneur. He feels most at home when working in marketing and planning of his businesses, traveling much of the year meeting with producers, models, and other adult industry people.
He is the proud owner of a company, which has spent the last 20 years of its history and with the help of the many staff, freelance producers, and models, placed Grooby at the forefront of transgender erotica, as well as positioning itself in the wider community. Follow him on Twitter at @GroobySteven.